Student Spotlight
Kourtney Henry
by: Greta Allen, PR student intern
Image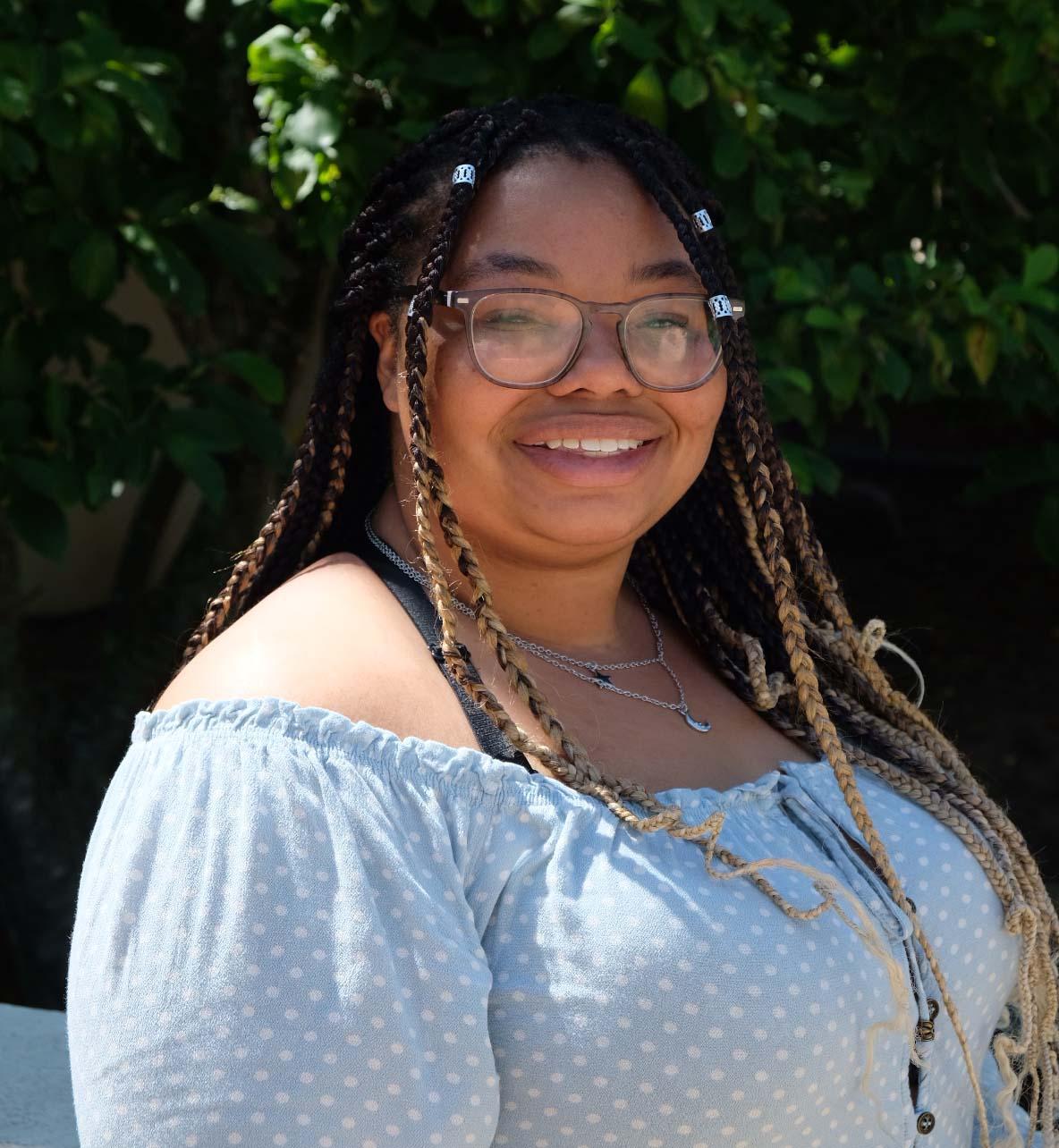 Kourtney Henry is a senior communication major from Alexandria, Va., majoring in communication with a concentration in Broadcast & Digital Journalism. Henry is involved with the on-campus organization F.L.A.R.E. and is a Holmes Culture Diversity Center volunteer. Henry hopes to one day be a social media specialist for the government or a producer of films.
Henry was nominated by her professor Chris Misun, who said, "Kourtney brings a smile and positive attitude to every class.  She takes on roles with a lot of responsibilities and performs them to the best of her abilities, working to make those around her better."
Why did you choose communication?
I chose communication because I've always wanted to be involved in the production crew behind the news, sports, films, and TV shows.
Best memory in the Department?
Having outdoor labs for photographic communication.
Advice for incoming communication students?
Even at your lowest, never give up. Ask for help and keep your head held high.
Best advice you've received from a professor?
There will always be people that criticize your work, turn them into improvements.
Favorite class?
Broadcast Capstone.
If you were singing karaoke, what song would you pick to sing?
I would sing I Am Woman by Emmy Meli because it makes me feel empowered.
If you could only eat one meal for the rest of your life what would it be?
Homemade red beans and rice.
What's the most interesting thing that you've read, watched, or listened to lately?
The BoJack Horseman Show.
If you didn't have to sleep, what would you do with that extra time?
I would put more time into personal projects.